CargoTel's TMS is the only system in the United States that offers complete integration of EDI* for the finished vehicle market.
*Electronic Data Interchange (EDI): the structured transmission of data between organizations by electronic means. (Wikipedia)
If you purchase any other software system for use in managing your automotive transport business, it is important for you to know that you will also be dealing with a separate company that will coordinate the transmission of EDI. Since that company and the EDI data are not fully integrated with your TMS, a less-than-ideal situation will probably result.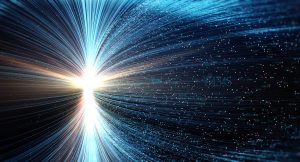 Full integration of our TMS and EDI gives you the following benefits:
Automated creation of orders (shipments/consignments)

Automated update of vehicle information as it becomes available in real-time

A complete EDI history on every vehicle, with immediate access to status history and comments, so you don't have to look at EDI transactions in isolation

Expedited data "resends" from within your application – no need to contact a separate EDI provider

Significant cost advantage versus contracting with a 3rd party EDI provider

Ability to fix user errors on a shipment, and resend the corrected data via EDI

Integrated VIN decoder to immediately decode and present additional information that may not be transmitted by the manufacturer

Powerful report writing tools to analyze current and historical EDI data
CargoTel has developed interfaces with all of the OEM's that manufacture cars in North America.There are also many rail yards, releasing agents, and other supply chain partners that require EDI in order to fulfill the OEM's requirements. CargoTel has literally hundreds of interfaces built to accommodate the needs of the industry. And, due to the ever-changing specifications and requirements that is the nature of EDI, we stay on top of the latest version requirements.
CargoTel is integrated (via EDI) with all the car manufacturers (OEMs), including:

Ford, General Motors, Chrysler

Honda, Toyota, Nissan

Mercedes, Volkswagen, BMW, Porsche, Audi,

 

Mitsubishi, Suzuki, Kia, Hyundai

And many more…

CargoTel is integrated with the Manheim and Adesa auto auctions.

CargoTel also interfaces with top automotive logistics providers and other automotive related platforms.

CargoTel interfaces with financial services and accounting packages.

We also have dozens of interfaces to releasing agents, port and rail facilities, and other third parties.
If you are a large or mid-sized carrier, you are probably familiar with EDI, and understand the complexity of getting up and running under a new contract. Our system offers a powerful set of tools to help you send and receive transactions, as well to manage the exceptions and errors. You will more than likely see a significant reduction in processing fees compared to 3rd party EDI providers.
If you are a small carrier, you need a partner that can provide a comprehensive EDI toolkit to allow you to compete for OEM contracts.
We also provide EDI Analyst services, at a discounted rate, whereby one of our EDI experts will actively manage your EDI and help train your designated user(s) along the way. This is a popular support service that typically lasts about 3 months. After that, your users should be able to take over with little assistance needed.